Yarriambiance (noun), Yar-ri-am-bi-ance: "A feeling or mood associated with fresh air, open spaces, big skies, stunning sunsets, starry nights, open fires and the sounds of nature, on the banks of the Yarriambiack Creek"
Do you want a break from the hustle and bustle of the city, the frustration of traffic congestion, from noise and pollution? Does open space, fresh air, and the peace and quiet of nature sound appealing? Well, come and experience the 'Yarriambiance' of our unique rural escape.
It is not far off the main highway, but far enough that you will feel like you are in the middle of nowhere. You will experience dusty back roads, open plains and the starry skies of rural Australia, yet you will only be 20 minutes away from a bustling regional city (Horsham).
FINALIST
Creekside Deluxe Campsite - Group Site
FINALIST
"Mayfair V2.0" Tiny House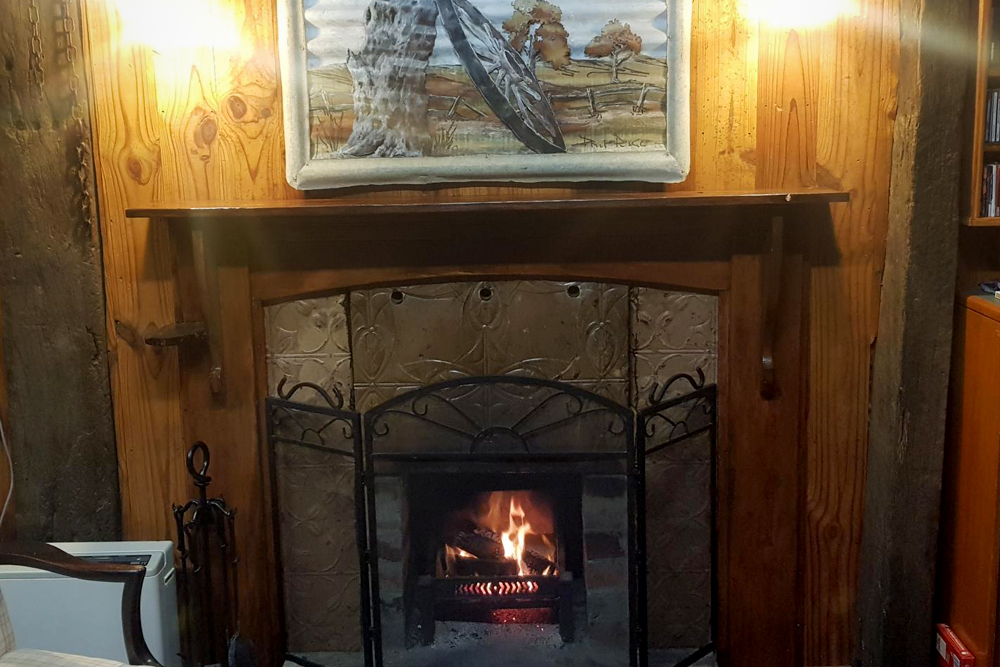 GREENHILLS TAVERN
Open Fireplace
Antique fire-grate & historic tin chimney will keep you warm and cosy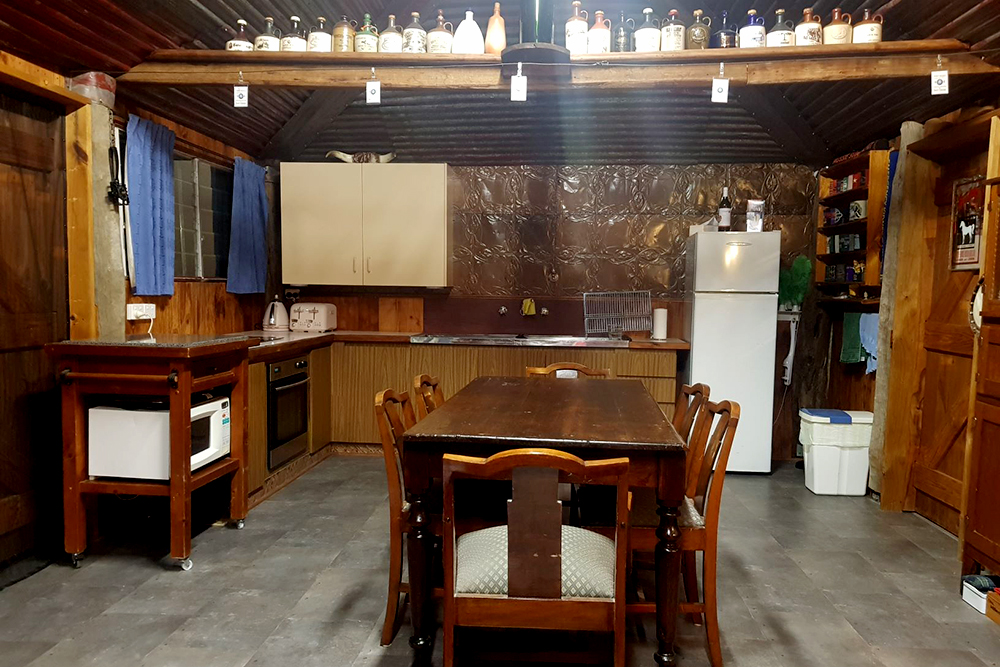 GREENHILLS TAVERN
Kitchen Area
Full cooking facilities, wi-fi, Netflix and indoor/outdoor audio entertainment system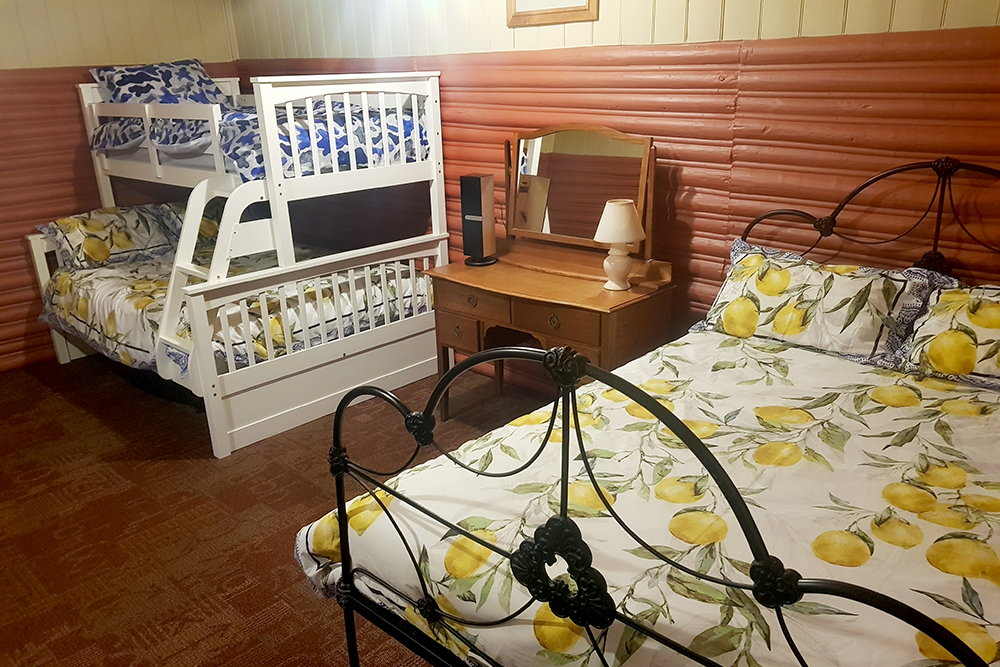 GREENHILLS TAVERN
Inside Bedroom
Double bed and a double bed bunk (sleeping 5 in total), with log cabin cladding and exposed timber beams.
GREENHILLS TAVERN
Your Accommodation
Verandah/decking, chiminea, bbq, outdoor bar, & irrigated turf area
"…our best Airbnb experience so far..." Emma, UK
"…wind back the stress and stay a while – nice folks…" Neil, Surf Coast, VIC
"…a beautiful oasis off the beaten track…" Meghan, Melbourne, VIC
"…the most spectacular location, what a spot!!.." Anne-Marie, Melbourne, VIC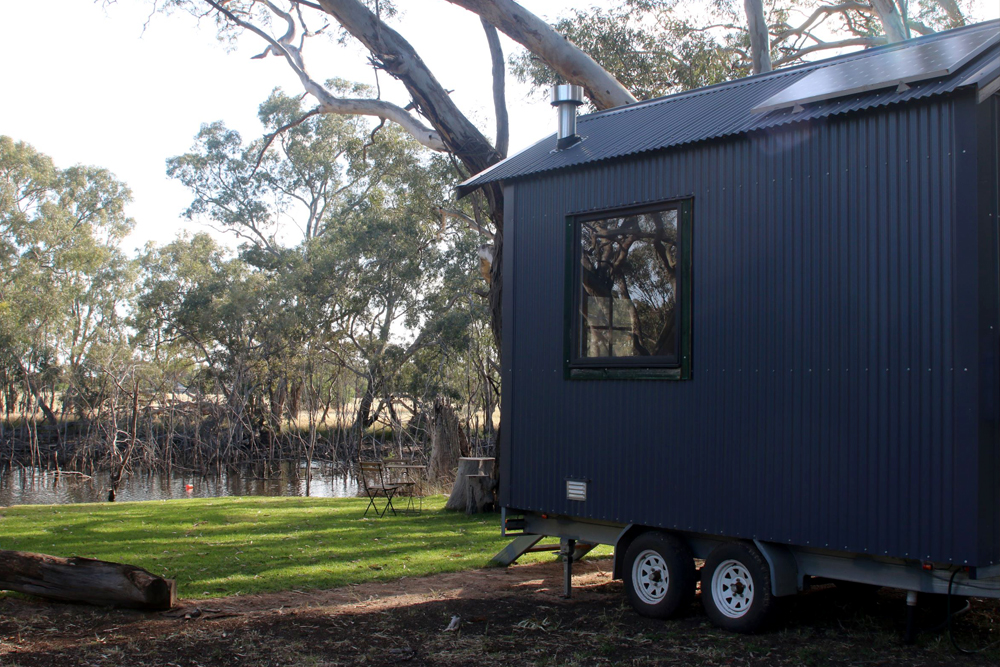 TINY HOUSE
Room with a view
Absolute creek frontage with irrigated turf area, campfire pit and outdoor cooking area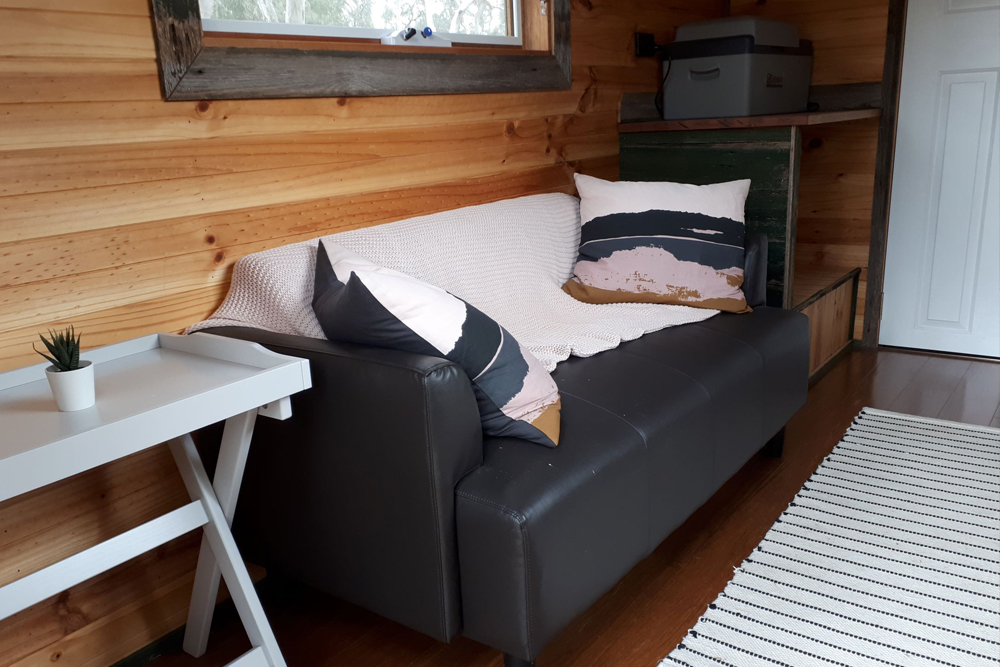 TINY HOUSE
Living Area
Couch, beanbag, sidetables, books, magazines & games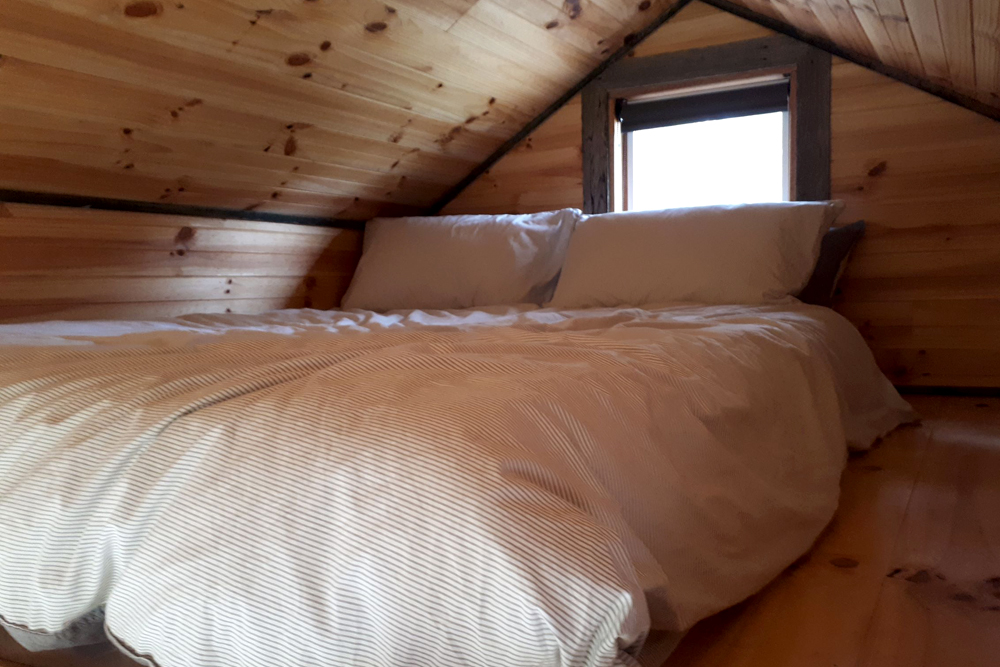 TINY HOUSE
Loft Bed
Super cosy queen bed set into the ceiling area of the tiny house
TINY HOUSE
Kitchen Area
Gas cooktop, crockery, cutlery, glassware, shower, compost toilet
"…a wonderful experience!! This was our first tiny house experience and it was stellar…" Grady, Melbourne, VIC
"…beautiful tiny home in serene woodland setting…" Lynn, Adelaide, SA
"…I love the location, sleeping in the midst of surrounding bush and farmland and waking to birdsong…" Rozalind, Melbourne, VIC
"…we have stayed at many Airbnbs but our favourite so far has been the tiny house…" Huzefa, Melbourne, VIC

The International Tiny House (Truck)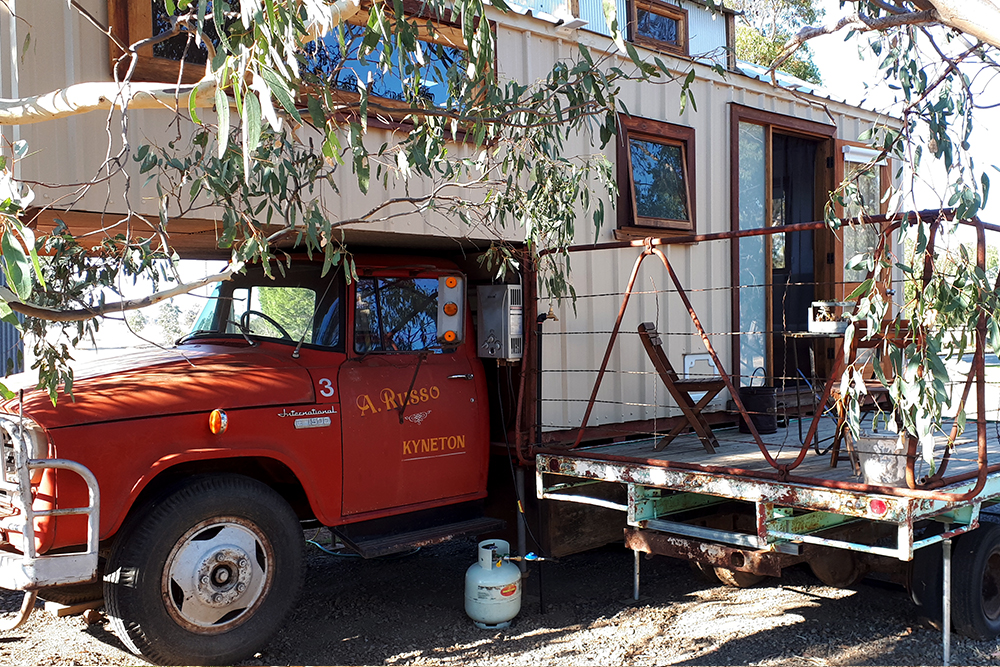 TINY HOUSE (truck)
Classic 1971 International Truck
One of a kind tiny house, complete with 3 living levels and deck area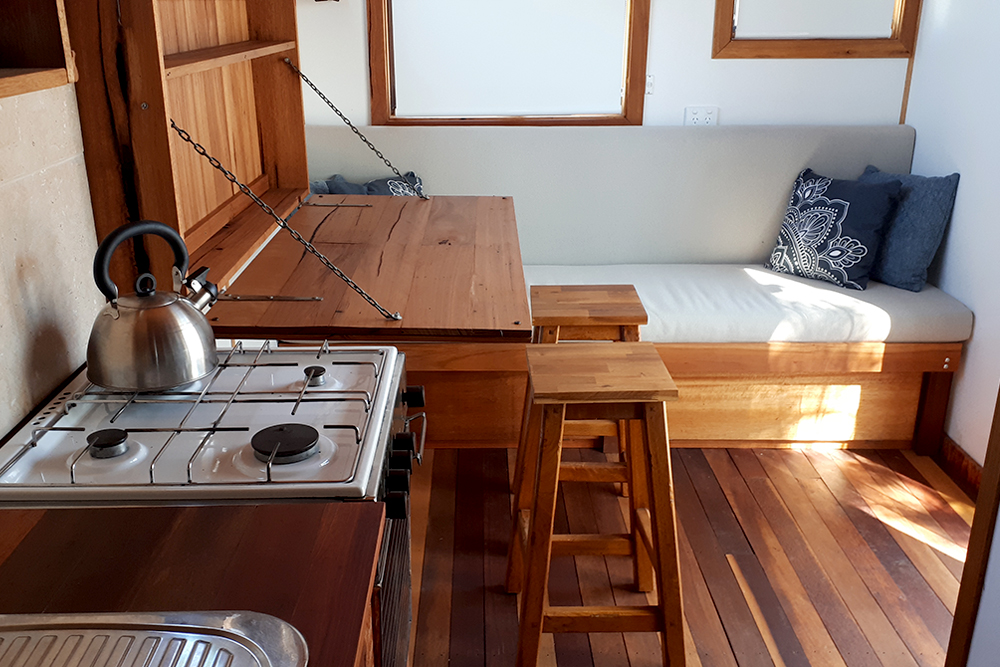 TINY HOUSE (truck)
Living Area
Full size fridge, gas stove, breakfast bar, shower, toilet, sofabed/couch, potbelly stove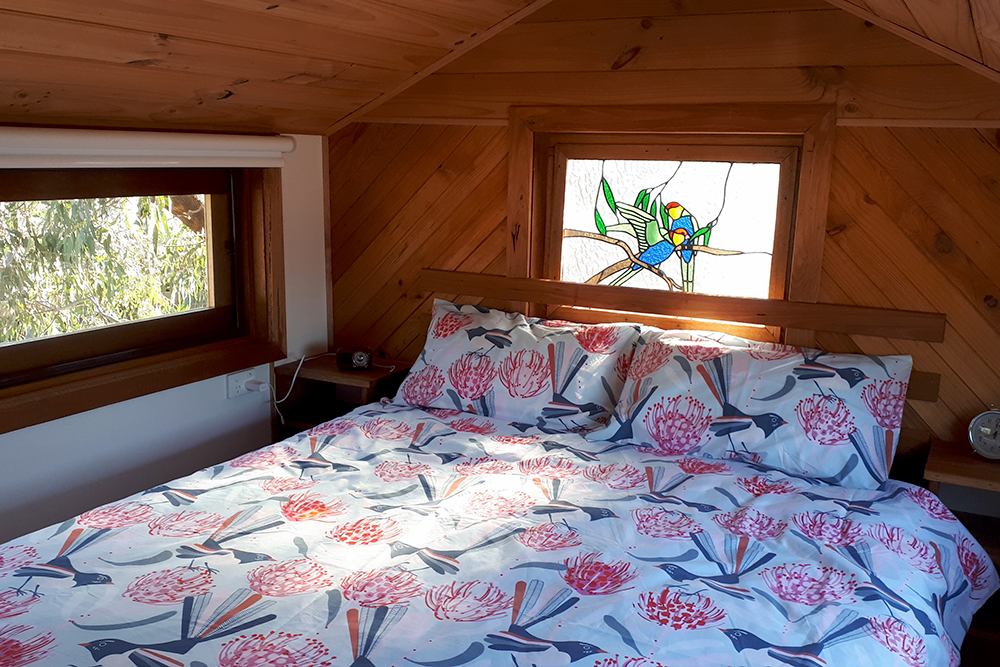 TINY HOUSE (truck)
Loft Bed
Super cosy queen bed, with landscape windows and stained glass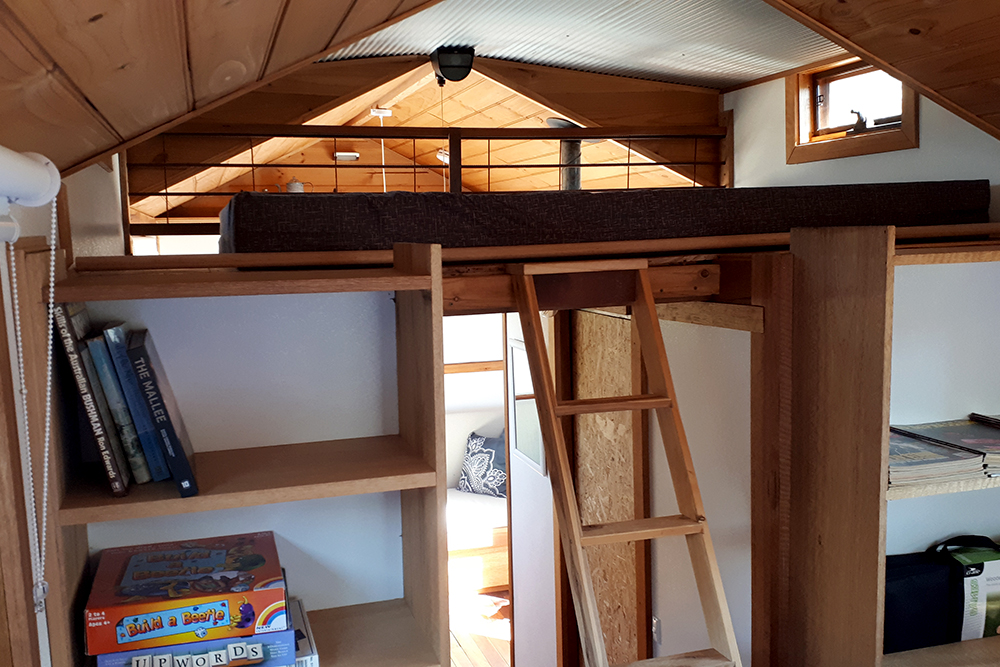 TINY HOUSE (truck)
Room for the whole family
Double mattress set in the ceiling area, bookshelves stacked with books, magazines and games
"… everything that we needed, and more…" Deb, Melbourne, VIC
"… the property is fantastic for people looking to get off the beaten track…" Adam, Ballarat, VIC
"… if you like bush settings, peace and quiet, comfortable accommodation and friendly hosts, this is definitely what you are looking for…" Noel, Melbourne, VIC
"… what more could you ask for! A beautiful little spot, peaceful and quiet and the best night sky you could ask for… those stars!…" Trace, Melbourne, VIC

Deluxe Private Creekside Campsite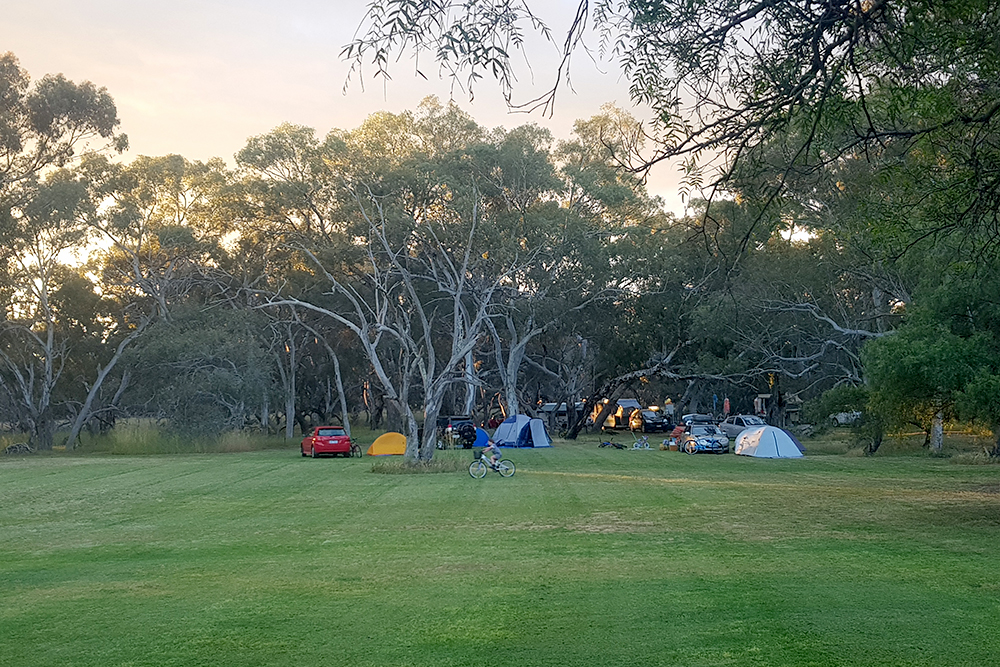 DELUXE CAMPSITE
Private Creekside
Exclusive privacy for individuals, couples or groups up to twenty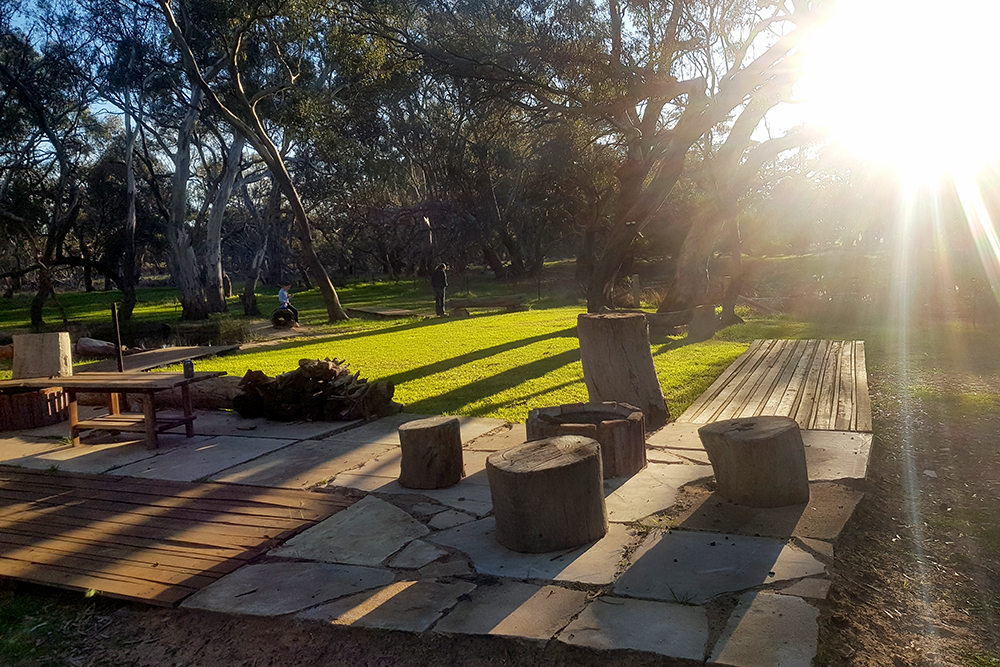 DELUXE CAMPSITE
Boutique Camping
Raised decks for van awnings, wildlife pond, green grass all year round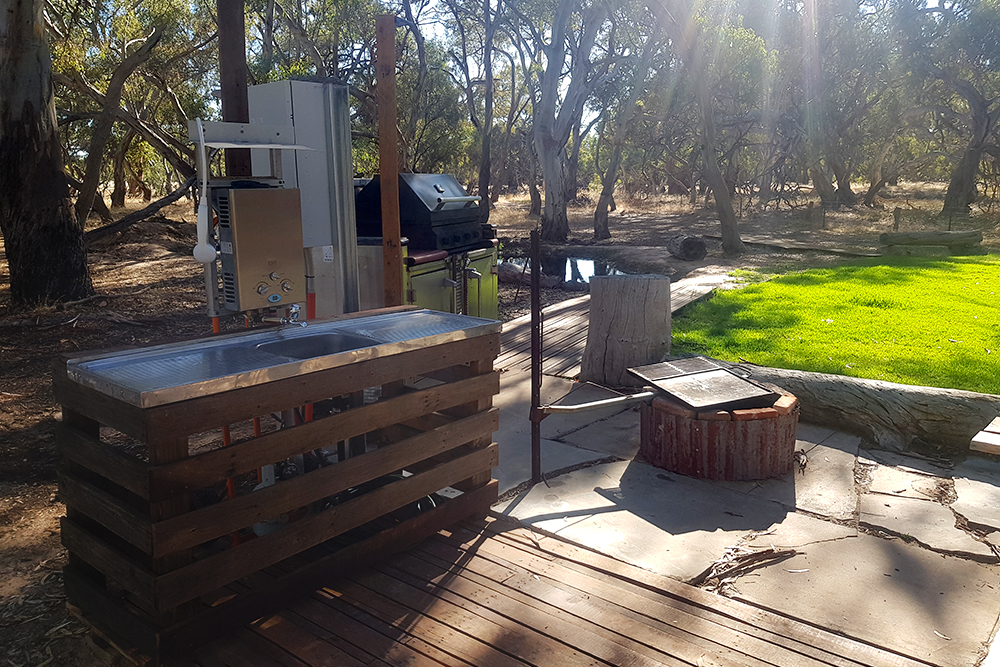 DELUXE CAMPSITE
Bonus Facilities
Four burner BBQ, hot water and wash-up sink, campfire pits and hotplates"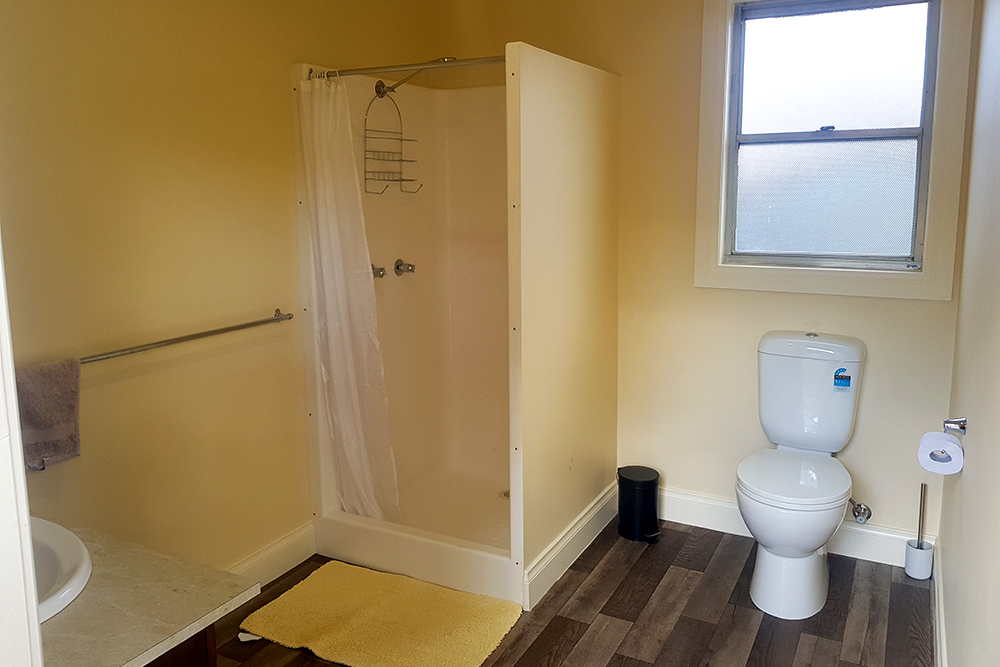 DELUXE CAMPSITE
Optional Extras
Amenities block, (toilet, shower, laundry), 4 x 15amp power outlets
"…the location is tranquil and peaceful, a beautiful setting by the creek…" Tim, Horsham, VIC
" …I can't rate this highly enough – this is a wonderful place…" Kimina, Torquay, VIC
"…without question one of the most relaxing places I've stayed in a long time…" Mick, Ballarat, VIC
"…the outdoor area is spectacular…" Diletta, Melbourne, VIC